Shopping Cart
Your Cart is Empty
There was an error with PayPal
Click here to try again
Thank you for your business!
You should be receiving an order confirmation from Paypal shortly.
Exit Shopping Cart
formerly Cedar Springs Farm & Dairy LLC
What started out as a family farm in 2008. With everyone home and working together is now an empty nest with mostly one woman heading the day to day duties. Milking, feeding, nutrition upkeep, mending, nursing, nurturing..it's a long list. The children have all grown up and moved on, following their own callings. While I have embraced my purpose as a homesteader. Who is simply attempting to carve out an income using the resources within arm's reach. I soak up knowledge of all kinds and am quick to jump off cliffs to try new things. The more I do, the more seems doable. I enjoy being home and creating a life around it. Tending house, making things from scratch, growing, raising and writing about it all. Even though my children have all left the nest, the family is still the center of my heart.
We got into dairy sheep to make cheese and utilize the milk they provide in every possible way. I've always been attracted to sheep, from as far back as I can remember. And have passionately craved a life with them. Staying true to that passion, I now create mostly soaps and lotions with the milk the sheep give daily, while also making cheese and a slew of other yummy stuff for our own family use. Their wool has been an added bonus and is turned into roving, yarns and anything I can felt. Seasonally we also have meat cuts available by the quarter, half or whole lamb. I strongly feel pastured raised on rich, wholesome fields is what is best. Nothing here is wasted. The manure is turned into compost. And the compost is used to grow herbs and all sorts of things for soaps and creams as well as food for our family. The guardian dogs have created a journey all their own on this farm. They're fed a mixed raw diet along with fresh raw milk and eggs daily. What they provide here - companionship and protection...we simply couldn't live the life we do without them. The guardians, the sheep, the handful of dairy goats and a passel of free ranging chickens complete a circle of coexistence, respect, sustainability and practicality. They give to each other and it makes the farm work.
The soap shop here on the farm is open quite a few times throughout the year. We call it the soap shop but it's more the fruits of our labor shop. Watch the "Where Are We" page for future open houses or send me an email if you'd like to set up an appointment to come out and visit. Thank you for joining me in this crazy wonderful journey - one that is always changing, evolving and keeping me humble and so very grateful. See you around the farm! Suzanne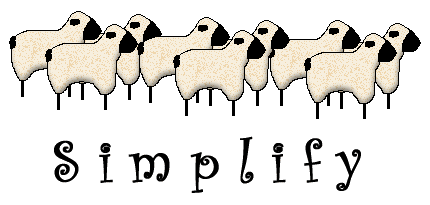 /